The Integration Week (also called "SI") is a week full of discovery and sharing. Throughout the 6 happiest days of your life, we have concocted a program rich in visits, activities (more or less sporting) and festive evenings. The week is entirely organized by students in the upper years of EPFL: they will be able to give you all the necessary information and advice so that you can start the new school year as best as possible. They will also have the role of making your week unforgettable through their good humor and the animation of the activities.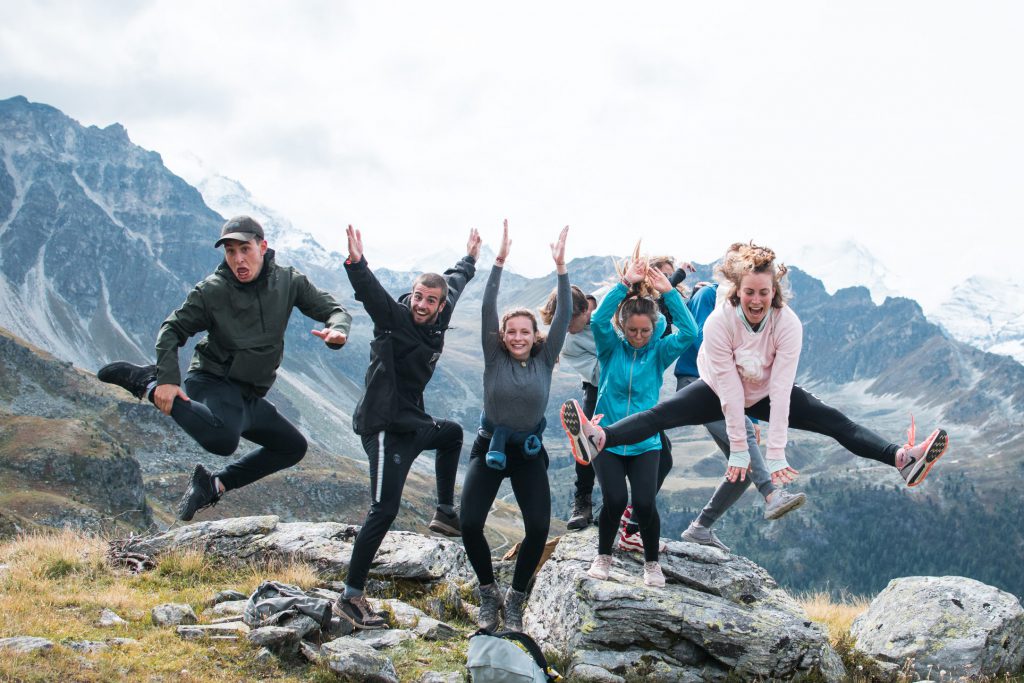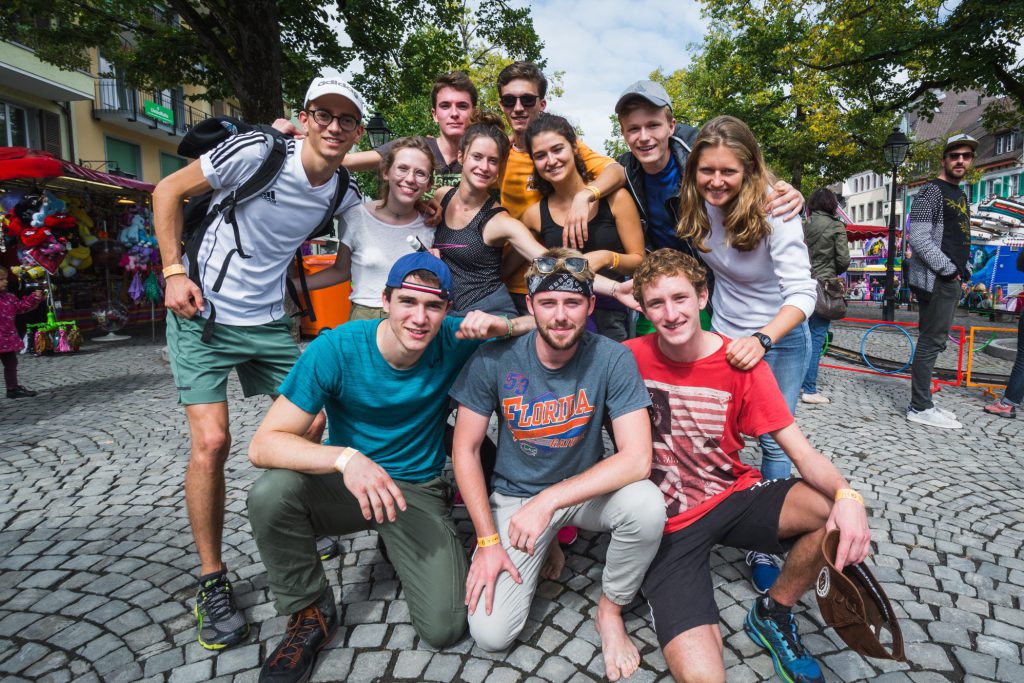 The safety of the participants is particularly important to us, which is why we work throughout the year in close collaboration with the Safety, Prevention and Health Department of EPFL, as well as the Student Affairs Services for all stress and mental health issues. We are fundamentally opposed to any form of hazing, and ensure that the week goes by in the healthiest possible way, in agreement with the school services concerned.
How is the event organized?
For almost a year before the event, the committee works to finalize all the details of the week: accommodation, travel, visits, activities, etc. The 12 students of the committee are supported during the week by a team of more than 35 staff, and together do everything possible to make the week memorable!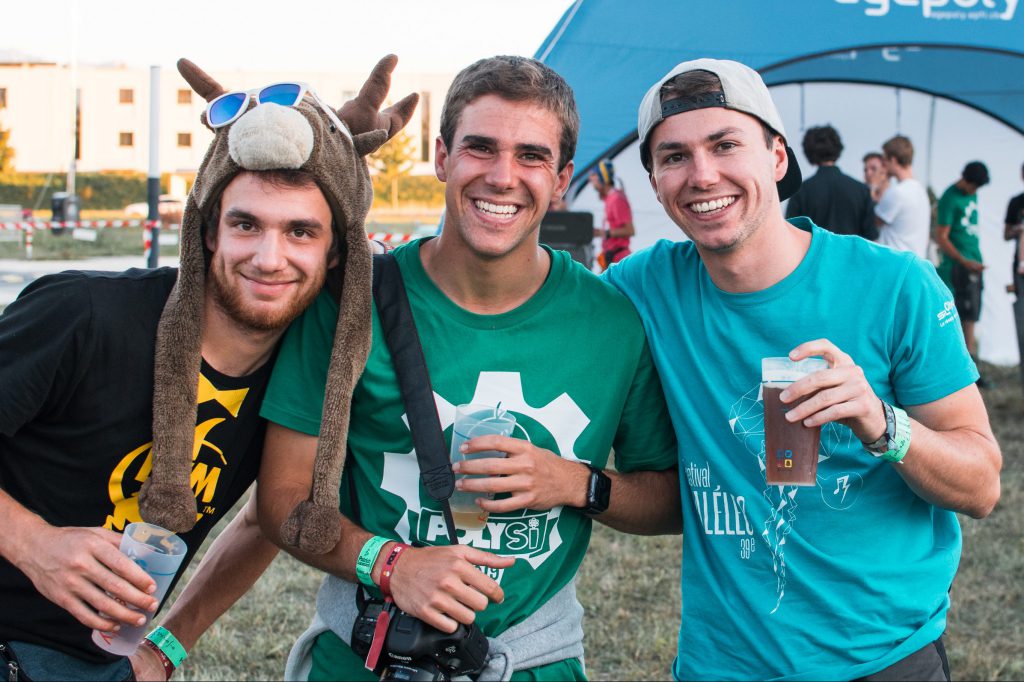 Feedback from participants
« I really had an incredible week, of which I have great memories, even years after! There are plenty of activities, for all tastes, between games, discoveries, parties and hikes! I was able to start my first year at EPFL with a strong group of friends already! Thanks to them, I was able to keep my spirits up all year round, and discover EPFL and its associations in all their splendor. »
« Between the beautiful mountain landscapes, the games, the parties... there is really no reason to get bored. We are always well surrounded. In addition, I was also able to meet people from older years who were able to give me lots of advice to start the year off right. Zero regrets, and if I could I would go back every year! »
« I was very hesitant to register at first, I think that the event scared me a bit to be honest. Years later I can assure you that it was one of the best choices of my life and that I am happy that I finally dared to register. I met friends there that never leave my side, and I was able to return to EPFL calmly, surrounded by the right people. »
« It was so good. A buddy at EPFL told me I had to do it without knowing what was going to happen. And I had too much fun all week, going from surprise to surprise. It was clearly the best way to come back to school, knowing my future best friends, and that's really awesome. »
« This week was one of the best of my liiife. It allowed me to start my EPFL with lots of friends and in a great mood. It's a week full of surprises, encounters, adventures and craziness. I recommend to all people arriving at EPFL !!! »
« The food is like, really amazing, and just for that I think it is necessary to register. I have fond memories of this week, and I can't wait to help organize this next year! Trust me, if you hesitate, register, you won't regret it »
« I loved my integration week! This is where I made all my friends and also where I discovered campus. It allowed me to be much more comfortable starting the lessons. It's an incredible atmosphere that I will never forget! »
« I was hesitant to participate, but in the end it was an amazing week. I have crazy memories of it, but especially made a bunch of really close friends, and it allowed me to start EPFL serenely by having a buddies I could rely on ! »
« The sun, the mountains, lots of discoveries, EPFL's campus, close friends: I would like to be there right now. Thank you for this week of pure joy <3 »